The April Fools Party 2021 was a party in CP3D. It was confirmed in issue #37 of the The Penguin Times, and started on March 31, 2021, and ended April 11, 2021. It is the 3rd annual April Fools Party to be held on the island.
The Easter Egg Hunt 2021 was also taking place during this party.
Free Items
For items available from the Box Store, see Box Store Catalog.
Stamps
Trivia
This party had the most free items to collect in any party, with a total of 10.
The look of the 32-Bit Dimension parodied the look of games on the Sony Playstation.
Exiting the Coffee Shop or Night Club during this party took you to the Iceberg.
Throwing snowballs in the Space Dimension replaced snowballs with stars.

The stars could also stick to the sky.

Throwing snowballs in the Pizza Parlor replaced snowballs with a slice of pizza.
It was possible to go out of bounds in the Stairs Dimension.
Gallery
Rooms
Other
Videos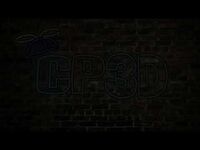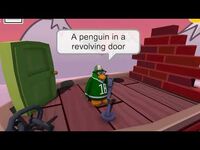 Community content is available under
CC-BY-SA
unless otherwise noted.