Welcome!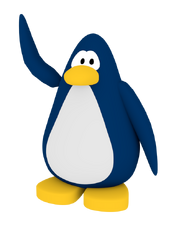 Welcome to the CP3D Official Wiki, the #1 source for all your three-dimensional needs!
We'll be updating this frequently with all the latest info about CP3D, including Clothing, Furniture, Rooms, Characters, History, and much more! We currently have 1,879 pages, but there's still so many articles to create and edit! Feel free to help out!
So come waddle along... and discover this adventure with us!

Explore

Here's some articles you might be looking for...

Interactive Map
Click on a room icon to go to that room's article!

CP3D Update Log
Version 1.10.0.2
---
Additions
None
Changes
None
Fixes
Advent calendar day reward fix
Light-up scarf transform overscaled (asset fix)
Recent Wiki Activity

Play CP3D
Current Party
The Holiday Party 2021 is currently ongoing. It started on December 18, 2021.
Twitter

Wiki Discord
Join to interact with the wiki commmunity!