CP3D Official Wiki is a community site that anyone can contribute to. Discover, share and add your knowledge!
Trending articles
Popular categories
View full main page
Welcome!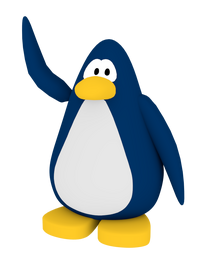 Welcome to the CP3D Official Wiki, the #1 source for all your three-dimensional needs!
We'll be updating this frequently with all the latest info about CP3D, including Clothing, Furniture, Rooms, Characters, History, and much more! We currently have 1,959 pages, but there's still so many articles to create and edit! Feel free to help out!
So come waddle along... and discover this adventure with us!

Explore

Interactive Map
Error: Image is invalid or non-existent.
CP3D Update Log
Version 2022.0.2

Released on June 26, 2022 - See past update logs >
---
Additions
None
Changes
None
Fixes
Uncontrolled FPS on higher settings (Verify)
Errant igloo party stamps being added
Alter Astro Barrier startup tip when using AZERTY layout
Actions and emotes panel disappearing
(Lighthouse) PlayableInstruments not tracking correctly
Recent Wiki Activity
Play CP3D

Current Party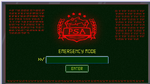 T̴̫̉h̷̲͗e̶͉͆ ̷̍A̷̩̅p̴̞͘r̶͇̿ȋ̸̥l̶ ̴̯͌F̶͇̄o̴̎ỏ̷̻l̷̬̒s̷̨̀ ̴̝̋Á̶̭Ȑ̵͔G̸̭͛ ̷͔̓í̶̠s̸̬͝ ̶̖͒c̶̟͝ú̴̼r̶̙̽r̴̃ͅe̴n̷̟̽t̴l̴̺̓y̷̩̌ ̶̬̈o̸͚͐n̴͔̕g̵ȍ̵̜i̴̹͗n̴̘͘ǵ̶͖.̴̦̌ ̴̗͛N̵̝̅o̸ ̶̪̿o̶̦͠n̴̫̅e̷̬͝ ̸̖̓k̶̍n̶̥̂ö̵w̷͕̄s̵͝ͅ ̷͖͐w̸̢͝h̴̖̋e̸̩̍ń̸̥ ̷̬͆ì̴͈t̵̛ͅ ̸w̸̗̄i̴̩̾l̶l̸̦̒ ̷e̶̖̅n̶͖̉d̷̠͝.̴̺̆
Twitter
Wiki Discord
Join to interact with the wiki commmunity!